PLA is governed by a National Board with a representative from each of our five regions and five skill based appointments.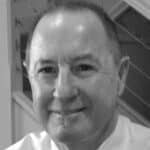 Les Munn (NSW/ACT) – President
Les Munn is a long time member and has been previously employed in local government for 41 years with 34 years experience in parks management ( including maintenance and design/construction). Les is a strong supporter of commercial use of public open space as a means of providing the necessary funding assistance for ongoing maintenance and improvement works as well as improving the recreational experience for visitors. Les holds a Graduate Diploma in Local Govt. Management and an Associate Diploma of Horticulture.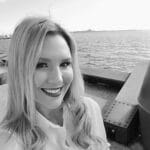 Kristin Davies – Deputy President & Generate Network Chair
Kristin has over 10 years' industry experience with a diverse background in sports, recreation, leisure, hospitality, events and gaming sectors, including involvement in a number of start-up and member-based organisations. In addition to studying a Bachelor of Sports Administration and Bachelor of Exercise Science and Human Movement (current) at Victoria University and a Certificate IV in Business Administration, she successfully completed the Parks and Leisure Australia Leadership Program in 2016. Kristin's recent work history includes management and senior strategy positions with the City of Greater Geelong, Baseball Victoria, insideEDGE Sport and Leisure Planning and Fernwood Women's Health Clubs.
TBA – National Finance Director
PLA are in process of finalising the appointment of our new National Finance Director and expect to announce the successful candidate in the coming weeks.
Thank you for your patience, and stay tuned for the forthcoming announcement.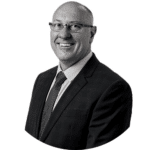 Kevin Lowe (SA/NT)
Kevin has 45 plus years' experience in local government in New South Wales and South Australia and recently retired as General Manager. Over this time he has been an active member of Parks and Leisure Australia serving on boards and committees, is still an active member of Surf Life Saving Australia as a patrolling member for over 30 years and was the recipient of the Australian Sports Medal in 2000.
His career has seen him managing iconic parklands systems, major events and developing major leisure infrastructure along with managing the portfolios of: Planning & Regulation, Cemeteries, Libraries, Economic Development, Tourism, Engineering and Environment and Sustainability. Kevin holds various qualifications including an Advanced Diploma in Horticulture, a Graduate Certificate in Management and is a graduate of the Australian Institute of Company Directors Course.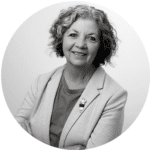 Heather Nesbitt (NSW/ACT) 
With over 40 years experience nationally working with government, private sector, non-profits and local communities, Heather is a highly experienced and recognised urban and regional planner. She is a Fellow Planning Institute of Australia, Graduate Australian Institute of Company Directors and Non-Executive Director Wentworth HealthCare. She is also an Emergency Services Volunteer with Australia Red Cross.
Her areas of expertise are social infrastructure; public open space/recreation; stakeholder engagement; arts/creative industries; smart city strategies; healthy and active living; social impact assessment; skills/education; social housing and community resilience.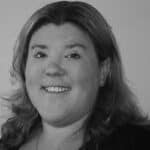 Rachel Thorpe (VIC/TAS)
Rachel is employed at the City of Hume, Victoria and has worked in the parks, sports, recreation and leisure Industry for the last 20 years . She has served as a regional councilor at PLA WA for six years and is currently the VIC/TAS representative on the national board. She holds a tertiary qualification in Community Services – Youth Work and Project Management. She also a Certified Parks and Leisure Professional.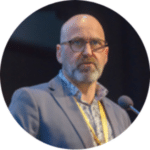 Shane Spinks (WA)
Shane has been working in Local Government for almost 30 years, the last 15 of which has been in various senior management and leadership roles at the City of Wanneroo. His portfolio responsibilities have included community facilities (planning and operations), Youth Services, Age and Disability Services, Economic Development, Healthy Communities, Cultural Services and Waste and Recycling operations.  Currently a Senior Project Manager at the City (focussing on the planning of strategic infrastructure), Shane was the Manager Community Facilities, overseeing a significant community facility planning and operational management portfolio, and budgets.  Shane's professional focus is in the areas of community infrastructure planning and development, strategic and business planning, governance and advocacy
Margaret Barrett (QLD)
Margaret has been part of the sport, recreation leisure industry for over 30 years. She is currently Coordinator Open Space Planning with City of Gold Coast, previously Margaret was a Senior Consultant with Otium Planning Group, with professional experience in state and local government working in Queensland metropolitan and regional communities.
Margaret's professional experience is in open space planning, sport and recreation planning and development, policy and strategy research and formulation, community facility planning, community development and organisational development and asset management.
Margaret has a Bachelor Arts (Geography, Community Studies and Leisure Behaviour) and a Graduate Diploma in Recreation Planning.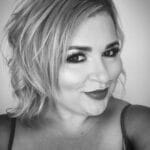 Tara Looby – National Marketing and Communications Director
Tara Looby is Group Manager – Client Relations and Marketing for IVM Group. She has a long running understanding of open space management and the important role it plays in encouraging a healthy and active community. With a significant depth of marketing experience Tara has a wide-ranging set of operational and strategic skills. Along with general business, management and marketing skills, she is also proficient in research and analysis of consumer demand and market trends, analysis gaps in the market, product lifecycle analysis, and target market identification.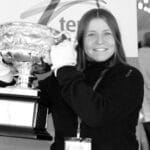 Barbra Gaiotto – National Conference Director
Barbra has worked in the sport and recreation industry for the last 20 years in programming, planning and contract management. Barbra spent 19 years in the sports development and planning area with the Manningham City Council, where she was the Coordinator of the Sports & Recreation team responsible for sports development and liaison for major capital and strategic projects implementation and delivery. In more recent times, Barbra joined Waypoint, a leading stadia and sports facility advisory firm as a Senior Consultant.
Barbra has also been a sessional lecturer for Swinburne University – Certificate II Community Recreation and Fitness, where she delivered a series of lecturers and practical workshops covering a number of competencies. Barbra holds a Bachelor of Arts in Recreation and a Masters in Sport Business.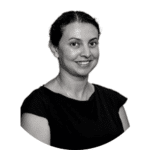 Vanessa Morschel – National Governance Director
Vanessa holds various board appointments with not for profit community focused organizations including a community housing provider, community transport charity and food pantry.Her areas of expertise and relevant academic qualifications are corporate governance, management, social sciences, environmental planning and human geography. 
Over the last 15 years, she has volunteered as a panel member, advisory council member, industry association committee member and given speeches. In addition to her volunteering responsibilities, Vanessa has worked for local councils, property developers, property consultancies and not for profit organizations.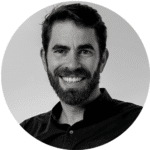 Jarrod Hill – National Business (Commercial)  Director
Jarrod has over 17 years' experience planning, designing and overseeing construction of Fields of Play across Australia. These facilities include athletics running tracks, hockey pitches, football grounds (all codes), tennis/netball courts, general purpose facilities, etc.
As a chartered Civil Engineer Jarrod approaches the Parks and Leisure industry from a slightly different angle with a key eye on design, longevity and sustainability.
After almost 10 years with global engineering firm Arup, Jarrod started his company SPORTENG which specialises in the planning, design and construction phase support for all Fields of Play