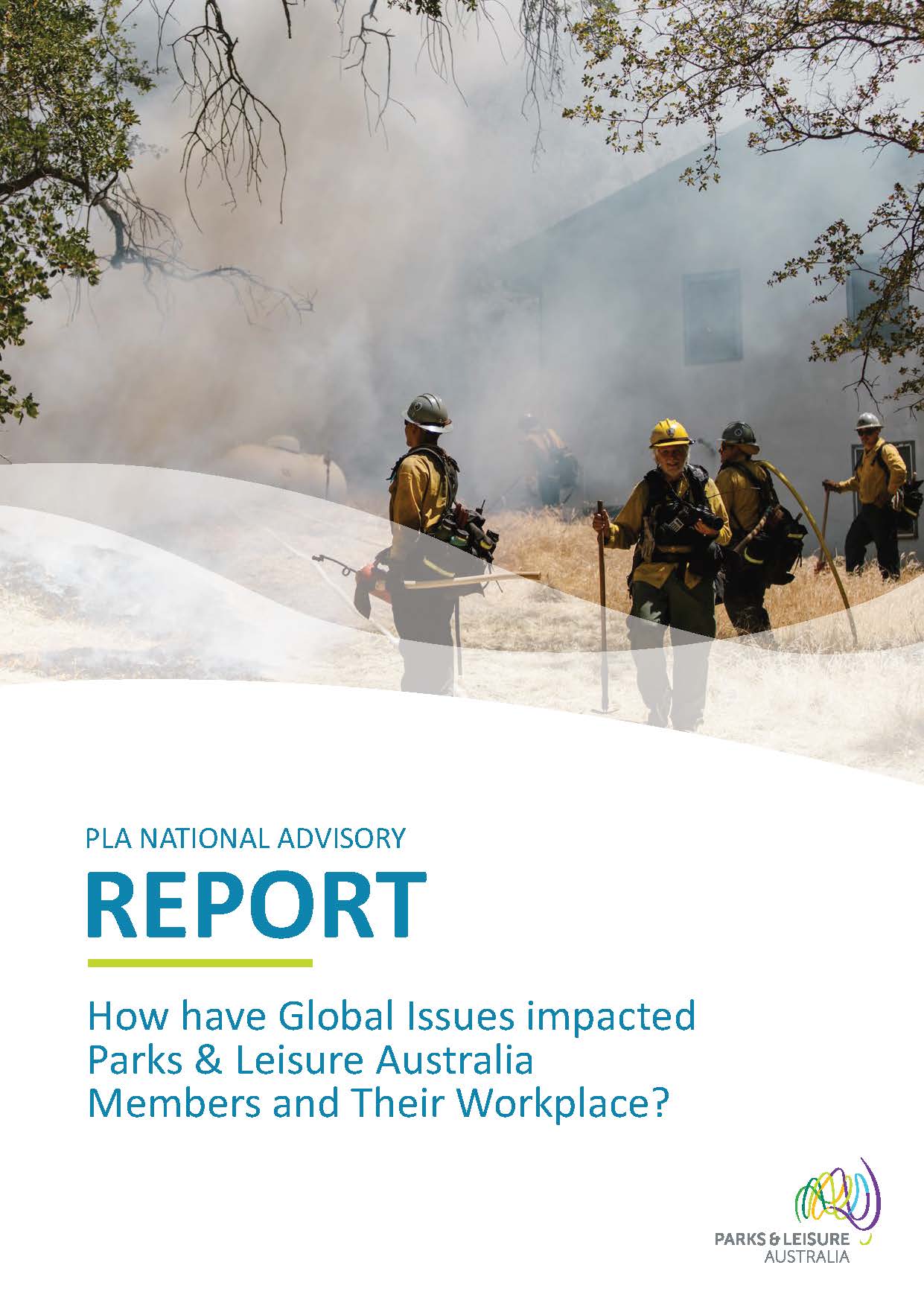 Parks & Leisure Australia (PLA) is pleased to present a Global Impact Report, a collaborative effort by our esteemed advisory group. This report explores the repercussions of global issues on PLA Members and their workplaces. It not only sheds light on some of PLA's current strategies but also offers insights poised to influence future strategies.
At the heart of PLA's initiatives are tangible efforts that are actively shaping our membership experience. Notably, several strategies highlighted in the Global Impact Report are already integral components of our organisational framework. These include the practical case studies in our PaRC library, the establishment of our Certified Parks & Leisure Professional program, and ongoing advocacy efforts with state bodies. This recognition underscores the pertinence and effectiveness of our existing approaches, positioning them as foundational elements guiding our strategic planning for the future.
We invite our members to delve into our current strategic plan, providing a roadmap for our activities up to 2025. Understanding the impact of our ongoing strategies is crucial for shaping the direction of our future initiatives.
Together, let's ensure that our collective efforts continue to make a meaningful impact on parks and leisure worldwide