The WA Regional Council meets monthly. Members and non-members are welcome to attend. If you would like to come along, please contact us. The Regional Council runs four professional networks each year: Parks and Environment, Leisure Facility & Fitness, Leisure and Recreation Planning, Community Events. These form the core focus of our professional development activities and are each managed by a Regional Councillor, supported by our staff. Check out Local Networks for more information.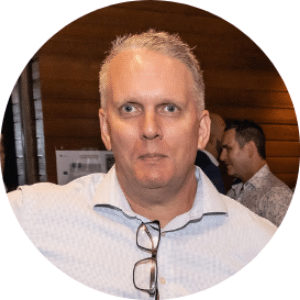 WA Region President
Matt Lewis, City of Rockingham
Network Lead: Facilities & Fitness. Portfolio: Marketing, Membership & Sponsorship; Governance & Advocacy
Projects: Group 1 ALC Benchmarking & Non Group 1 Benchmarking
Currently the Coordinator Leisure Facilities Operations, City of Rockingham. Matt has previously worked in China for 15 years as a country manager, business executive, entrepreneur, operations manager, and consultant. His area if interest includes membership growth and retention, operations management, cultural awareness, strategic planning, training / presenting and branding.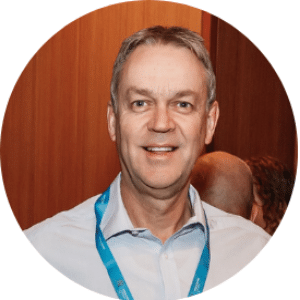 Treasurer
Andrew Reedy, Play Check
Projects: Playspace Technical Tours
Andrew Reedy has been involved in the playground industry since 1994, during which time he has been involved in the design and manufacture of playground equipment, as well all aspects of safety and compliance.  Since 2002 Andrew has represented the Australian Industry Group on the Standards Australia committee for playground equipment.  He has been involved in the development all versions of AS 4685 and AS 4422:2016.  From 2014 to 2016 Andrew chaired the Standards sub-committee responsible for the development of AS 4685.0:2017 (dealing with the development, installation, inspection, maintenance and operation of playground equipment). He has consulted on numerous major playground projects in WA, providing advice and preliminary assessments during the design and development stages, providing on-site assessments during construction and post-construction audits.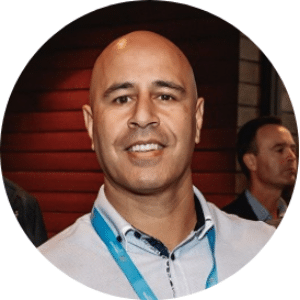 WA Region Vice President
Adrian Fisher, City of Busselton
Network: Facilities & Fitness.  Events & Activation
Portfolio: Events & Professional Development
Projects: Leisure Facility Managers Course
Specialist in facility management, leading people, master planning and strategic direction.  Initially a sports teacher, he has worked for a number of local governments, private sport and recreation companies, the University of Western Australia was General Manager of Sport at Murdoch University for a number of years. Adrian is also a Board director on two National Sports Boards and Parks and Leisure WA Board. He's passionate about family time, is a gigging musician and is about to finish his MBA. Adrian enjoys a balanced life with exercise a priority.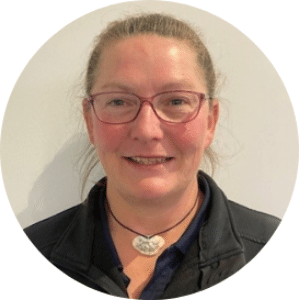 Councillor
Jacqui Freeman, City of Albany
Network: Parks & Environment
Jacqui has worked for the City of Albany for 10 years where she is currently the Manager of City Reserves, a position she has held for the last 6 years. Prior to working for local Government, she was an environmental consultant and started at the City as the Natural Reserves Coordinator followed by a stint as the Developed Reserves Coordinator.  Moving into the developed reserves area ignited her passion for enhancing recreational and public spaces; providing a diverse range of experiences for the residents of Albany.  In her role, she is responsible for developing policies, strategies and procedures to ensure a consistent approach to reserves management. She counts herself lucky to work in such a beautiful, scenic and biodiverse region where she can work with the community to create great spaces.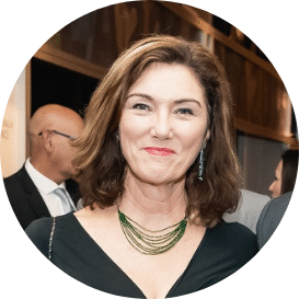 Councillor
Joanne Smith, JSA Consulting
Network Lead: Parks & Environment.   
Projects: Conference Chair.  Parks Regional Managers Network.  
Joanne has been a PLA board member since 2010 and has extensive experience in private, state government and local government sectors in planning, design, development and management of farming land, heritage sites, urban parkland, foreshores and streetscapes. She joined the PLA board to help make a difference for parks professionals, a passionate bunch of people managers wanting the best business, environmental, social and health outcomes for their staff and communities. She is particularly keen to progress conversations regarding urban forestry and the values of water and open space.
National Board Observer & Councillor
Shane Spinks, Shane Spinks Consulting
Portfolio: Governance & Advocacy. 
Shane has been working in Local Government for almost 30 years, the last 15 of which has been in various senior management and leadership roles at the City of Wanneroo. His portfolio responsibilities have included community facilities (planning and operations), Youth Services, Age and Disability Services, Economic Development, Healthy Communities, Cultural Services and Waste and Recycling operations.  Currently a Senior Project Manager at the City (focussing on the planning of strategic infrastructure), Shane was the Manager Community Facilities, overseeing a significant community facility planning and operational management portfolio, and budgets.  Shane's professional focus is in the areas of community infrastructure planning and development, strategic and business planning, governance and advocacy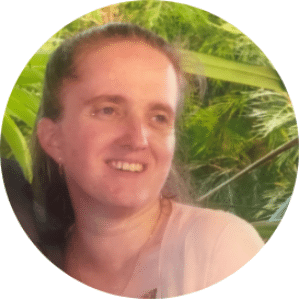 Councillor
Janine Ahola, City of Melville
Network Lead: Parks & Environment.
Janine is an award winning registered Landscape Architect, with over 20 years experience working in the Local Government Sector. She successfully leads an ever expanding Open Space Design Team that consists of Landscape Architects and Urban Forest specialists. With the primary role of managing innovative and creative Public Open Space design, developing strategies and expanding City of Melville's Urban forest canopy, Janine has a strong practical and theoretical understanding of all elements relating to Open Space Design.
Janine is a Western Australian Regional Councillor for Parks and Leisure Australia, a member of Australian Institute of Landscape Architects and holds numerous qualifications including in horticulture, project management, leadership and asset management. Her time in the public sector has allowed her to develop extensive experience in managing the complexities of Public Open Space from strategy through to construction.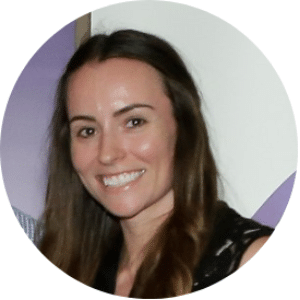 Councillor
Natasha Vale, City of Cockburn
Network: Leisure & Recreation Planning  
Natasha has been involved in the planning of community and recreational facilities for over 13 years. She's actively involved in sport and fitness having competed in basketball and martial arts and enjoys weightlifting and travel. Natasha is passionate about grass roots strategy and policy that enhance the intrinsic health and well-being benefits of communities. She has worked for both City of Swan and City of Stirling, has a Bachelor of Leisure Science and completed her Honours which explored recreational tourism. In 2010, Natasha was fortunate to attend the World Leisure Conference in South Korea as part of the Future Leaders Program and received a nomination for PLA Emerging Leader of the Year Award in 2014. Natasha has continued her push for not only excellence but to advocate for improvements to the 'status quo', in turn leaving a legacy for future generations. She has shown this through major Master Plan redevelopment projects and strategy development such as Bina Parkland, Balga (2020) and most recently with City of Stirling's Public Open Space Strategy (2022).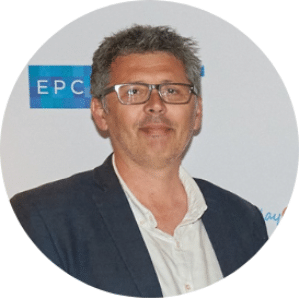 Councillor
Dion Johnson, City of Canning
Network: Parks & Environment  
Mr Johnson has devoted his career to amenity horticulture and park management for more than 28 years. He is currently the Manager Parks and Environment and acting Director Infrastructure and Environment at the City of Canning. Mr Johnson has previously held senior positions in local government and other public organisations in sportsground and streetscape management.  Mr Johnson education spans Horticulture, Frontline and Project Management, Community Engagement and Asset Management.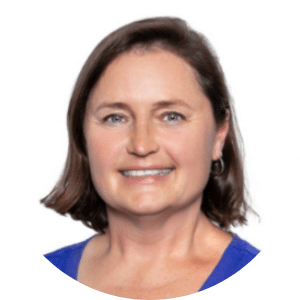 Councillor
Carina Whittington, City of Armadale
Network: Leisure & Recreation Planning Projects
Mrs Whittington has worked in local government since 2002 in a variety of corporate, strategic, project and community roles with a mix of operational and planning responsibilities. Working at the City of Armadale since 2017, Carina has been the Acting Manager Community Planning since 2020. She worked as the Community Facilities Planning Co-ordinator  with principal responsibility for planning new and upgraded community facilities across the City including maintaining and implementing an external funding strategy, needs and feasibility analysis for new/upgraded facilities, strategy and policy development, growth area social planning, project management, planning and design, community engagement and social data management.  Other roles include Acting CEO, Shire of Boddington; Community Development Manager, Shire of Boddington.  She has volunteered in a variety of roles including with LG Professionals.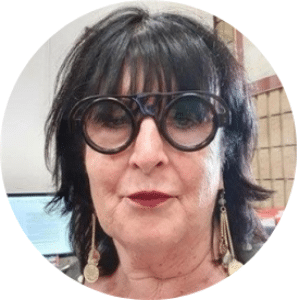 Councillor
Liz Bindon-Bonney
Network: Events
After a long career in the event industry managing both major association and corporate events nationally and internationally Liz Bindon-Bonney recently retired as a senior educator in events, delivering the Bachelor of Business (Convention & Event Management) and the Bachelor of Business (Tourism Management) as part of a joint venture partnership with a private university. She is an Associate Fellow of the Australian Institute of Management Western Australia, a member of the Australian Institute of Company Directors and a member of the International Festival and Events Association. Her particular interest is in feasibility studies, strategic planning, consumer behaviour, event concepts and design, risk management and event sustainability.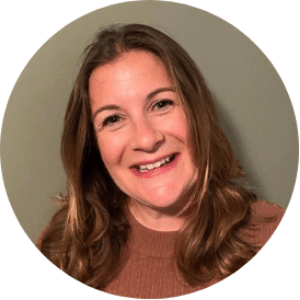 Councillor
Lindsay Weaver, City of Joondalup
Network: Parks & Environment
Lindsay has been involved in the Parks and Open Spaces sector for over twenty years, with a BSc (Hons) in Landscape and Garden design she knew she wanted to work predominantly in the local government realm after spending time in the Landscape Architects section at Nottinghamshire County Council, UK at the age of 15. At 22, Lindsay joined Torbay Council and spent ten years in a variety of Parks Ops/Development positions, before leaving to join the University of Exeter as their Grounds Operations Manager. Lindsay emigrated to New Zealand in her early thirties and joined a large parks and open spaces contractor as their Operations Manager managing the operational and service delivery requirements for the parks in the west of Auckland on behalf of Auckland Council. Lindsay then established herself as a Parks Consultant and consulted to a number of organisations, before having a family and relocating to Gisborne, New Zealand where she joined Gisborne District Council as their Recreation and Amenity Advisor. Lindsay has recently moved to Perth and has joined the City of Joondalup as their Projects Officer – Landscaping. Over the years Lindsay has volunteered her time as an RHS Britain in Bloom – South West in Bloom Judge, a NZ Parks Award Judge for Recreation Aotearoa as well as for the last 17 years a Green Flag Award Judge.  Lindsay is particularly passionate about advocating for play, progressing smart technologies and promoting access and inclusion for everyone so all can enjoy our spaces and places.   Outside of work, Lindsay is a keen gardener and mural painter!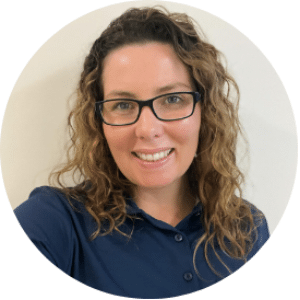 Councillor
Kylie Van Uden, City of Gosnells
Network: Parks & Environment
Kylie has been working in the Parks industry for 12 years having started her career as a horticulture apprentice. As a result of her passion, dedication and ambition she has obtained her Dip. Horticulture and climbed through the ranks to now occupy the role of City of Gosnells Parks and Environment Technical Officer. The combination of on ground experience and technical qualification provides Kylie with an unparalleled advantage in her role to research and analyse current business practices and industry trends to drive continuous improvement. Kylie is always on the lookout for new opportunities widely regarded across the organisation and the industry for her willingness to get stuck in and deliver outcomes.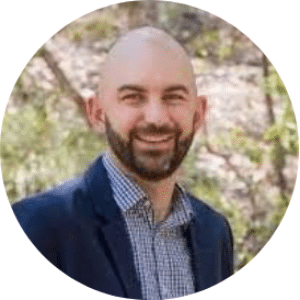 Councillor
David Bruce, City of Gosnells
Portfolio: Events & Professional Development
Network: 
After moving from Queensland in 2010 for both sporting  and career opportunities. Dave has progressed his career with work across both Local and State Government (VenuesWest) over the past eleven years. Dave is currently Project Manager for City of Gosnells overseeing all the City's major facilities projects and prior to this was Recreation Services Coordinator and Project Services Coordinator at City of Bayswater and lead the delivery of the Morley Sport & Recreation, Maylands Waterland and Noranda Netball Redevelopments. Dave specialises in project management and is responsible for delivering projects from planning through to delivery including major redevelopments, community facilities renewals or public open space projects.  Dave is also the Chairperson of Metropolitan Area Recreational Advisory Group  since June 2019 which provides advocacy and  professional development for the Local Government for Sport and Recreation Professionals on key issues impacting local government in Sport and Public Open Space and a Current Football West National Premier Leagues referee.  Dave is a passionate sport person of all codes, aims to look at ways to better collaborate, advocate, lead and ensure that both sports and community facilities are sustainable for all into the future.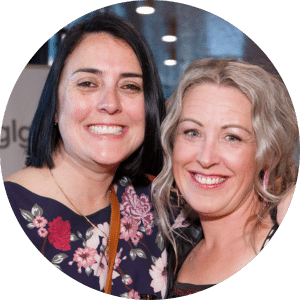 Interested in becoming a part of the Region Council?
Join us today as a corporate or individual member and become a part of 'the people behind the places.' Our members are actively engaged across policy, planning, and the provision of assets, services, facilities, programs, and research in the parks and leisure sector. By becoming a member, you'll have opportunities to volunteer in various PLA committees, Research Groups, Regional Councils, and the National Board, while enjoying exclusive PLA member benefits.
Find out how you can be a part of our mission and access these benefits today.