VIC/TAS Leadership Program
November 3 @ 8:30 am

-

November 24 @ 1:30 pm

AEDT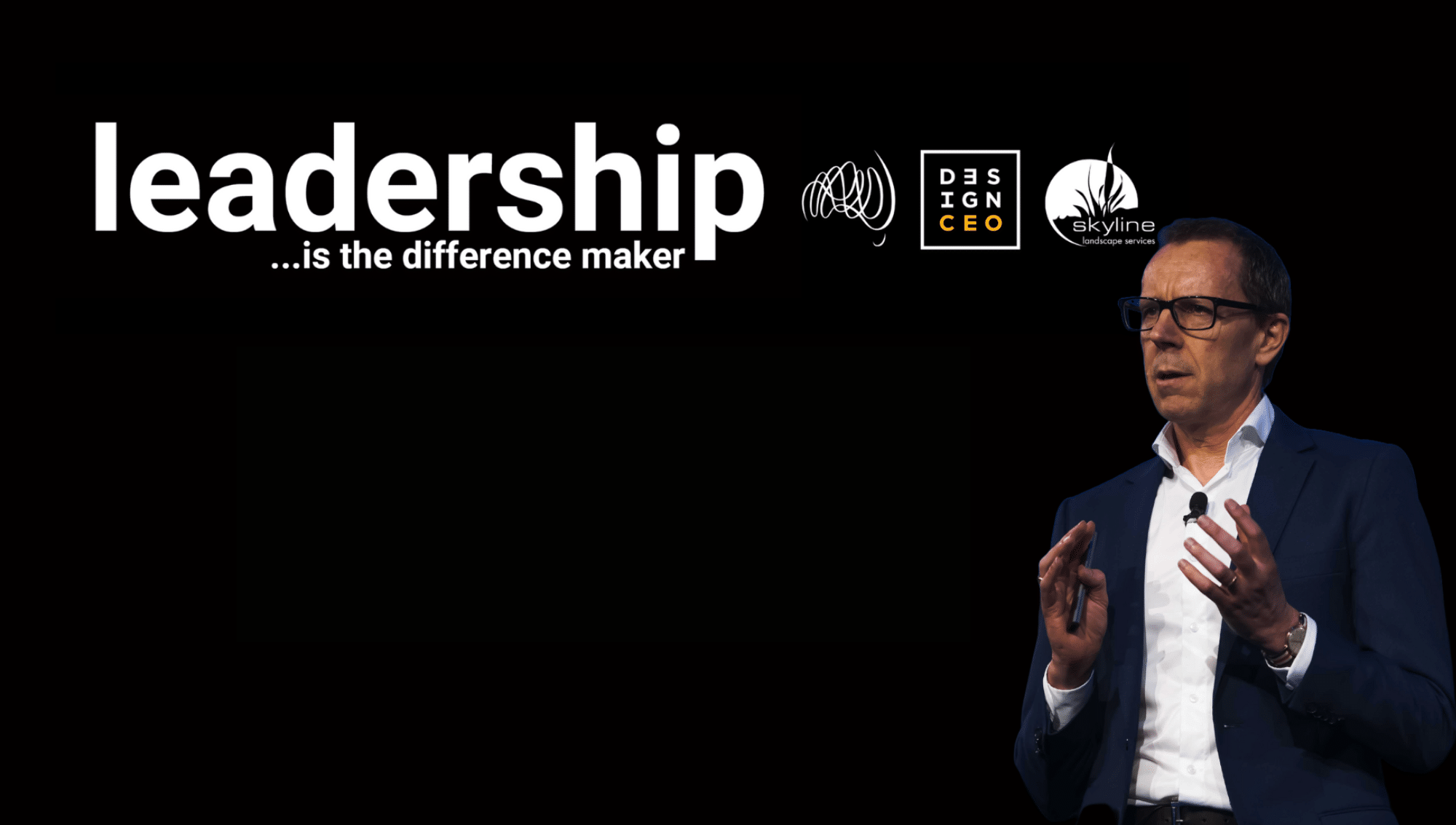 Don't miss the opportunity to take part in the Parks and Leisure Australia Vic/Tas Leadership Program with CEO and leadership mentor, Cameron Schwab. Take part in four sessions focused on high-performance leadership habits to enable you to establish daily practice of leadership excellence.
The Leadership Program is designed to prepare leaders for high-impact leadership roles, recognising the need to perform well now while at all times evolving your leadership game. The leadership learning focuses on the role of the leader as it relates to creating the conditions to achieve desired team-based outcomes by seeking to answer the question: "As leader, what does the role expect of me?"
Cam teaches leadership from the inside-out. Beyond developing leadership competency, he notes that modern leadership demands courage, composure, humility and compassion – "Leaders who undertake the program with me will not be asked to do 'more' – but will be asked to do 'different' as they develop their leadership craft."

The Leadership Program will build around important leadership conversations with exercises that focus on:
• Leadership Mindset – Going deep. The curiosity to learn and the courage to unlearn. Reflective thinking, building clarity around the expectations of your role, both cultural and performance.
• Leadership Skillset – Going forward. The system and the work. Do the reps, mostly small and regular activities, to establish habits and build leadership capability to match leadership ambition.
• Leadership Identity – Staying true. The stories you tell yourself. How to overcome self-doubt by developing a leadership identity that is a self-expression of your expertise, experience and essence.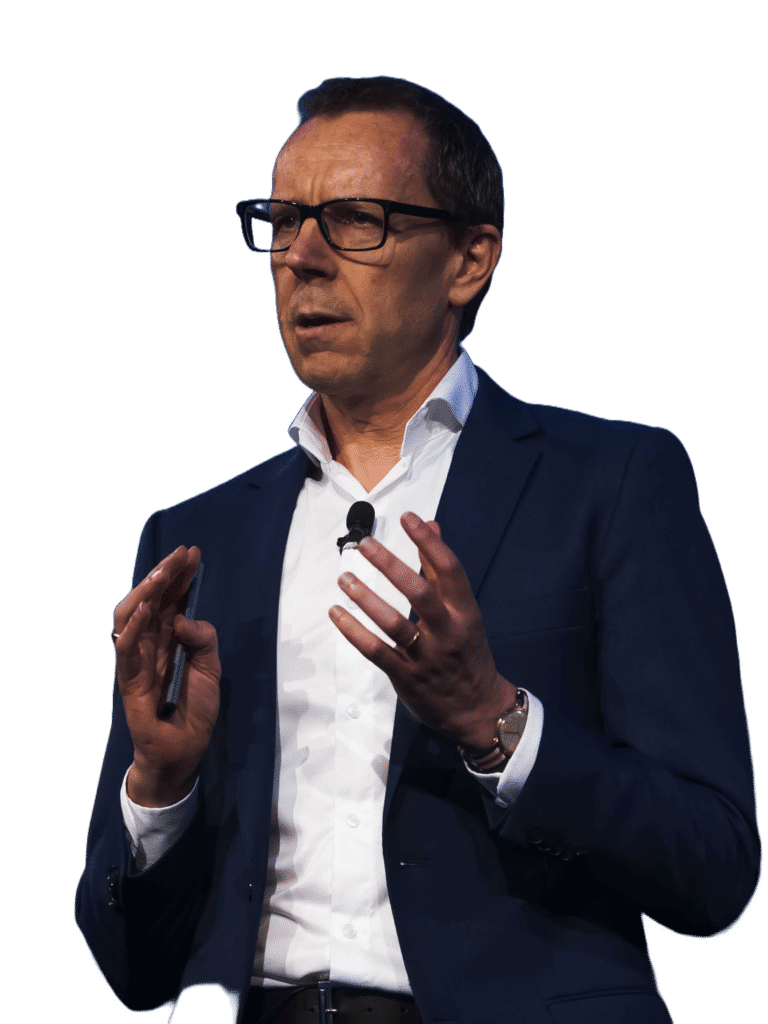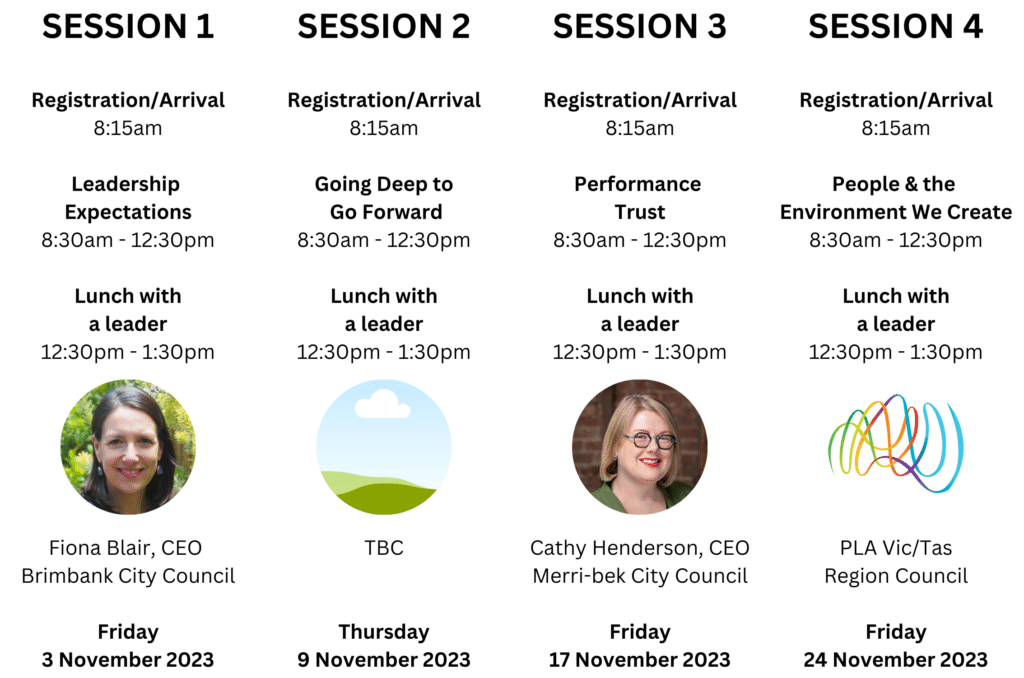 About Cam Schwab
After cutting his teeth as a recruiter at the Melbourne Football Club, Cameron was appointed CEO of Richmond Football Club at age 24, the youngest in the history of the Australian Football League (AFL). He then spent the next 25 years as the CEO of three AFL clubs, the second longest-serving CEO in the modern game. 
Having taken on some of the sport's most difficult and daunting challenges, he experienced all of the game's ups and downs, whilst navigating periods of genuine adversity and complexity. A cancer survivor and mental health advocate, Cam is also an artist and illustrator. He holds an MBA and Master of Marketing from the Melbourne Business School and completed the Advanced Management Program (AMP) at the Harvard Business School.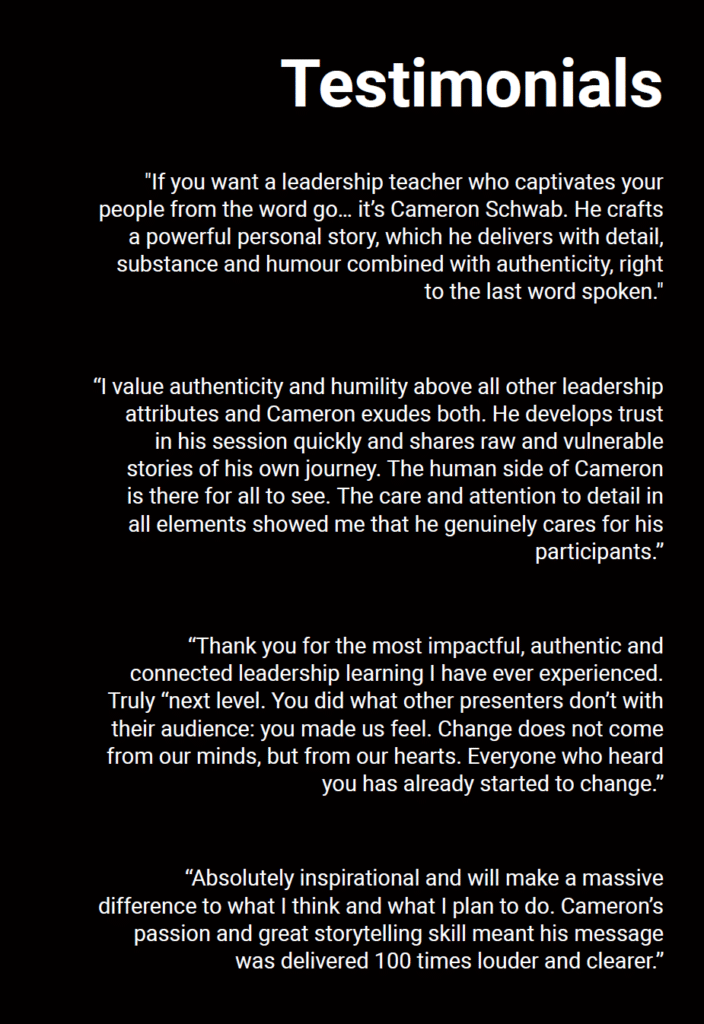 Proudly brought to you in partnership with: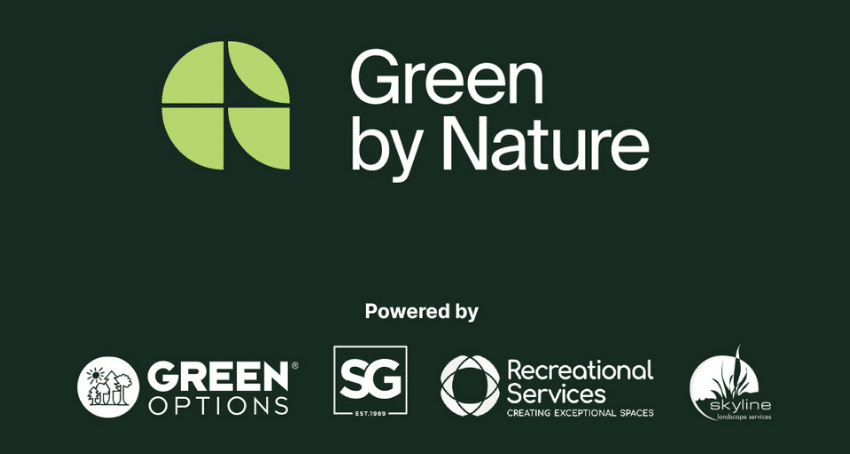 With a combined heritage of over 120 years, the convergence of Green Options, Recreational Services, Skyline Landscape Services and Super Gardens into Green by Nature sets a new standard for the horticultural and landscaping industry.
Our four businesses share a vision of bringing people and communities together through the creation and cultivation of the best gardens, parks, fields, sporting facilities and destination landscapes – anywhere.
As Australasia's most awarded landscape services businesses, we continue to be the partner more people turn to for the design, build and maintenance of remarkable green spaces.
We pride ourselves on developing and fostering long-term relationships with our clients to create remarkable green spaces together, and we are here to make a meaningful positive impact on our communities and planet.