VIC/TAS Sector on Show: Play in the South-East
November 22 @ 9:30 am

-

1:00 pm

AEDT

$50.00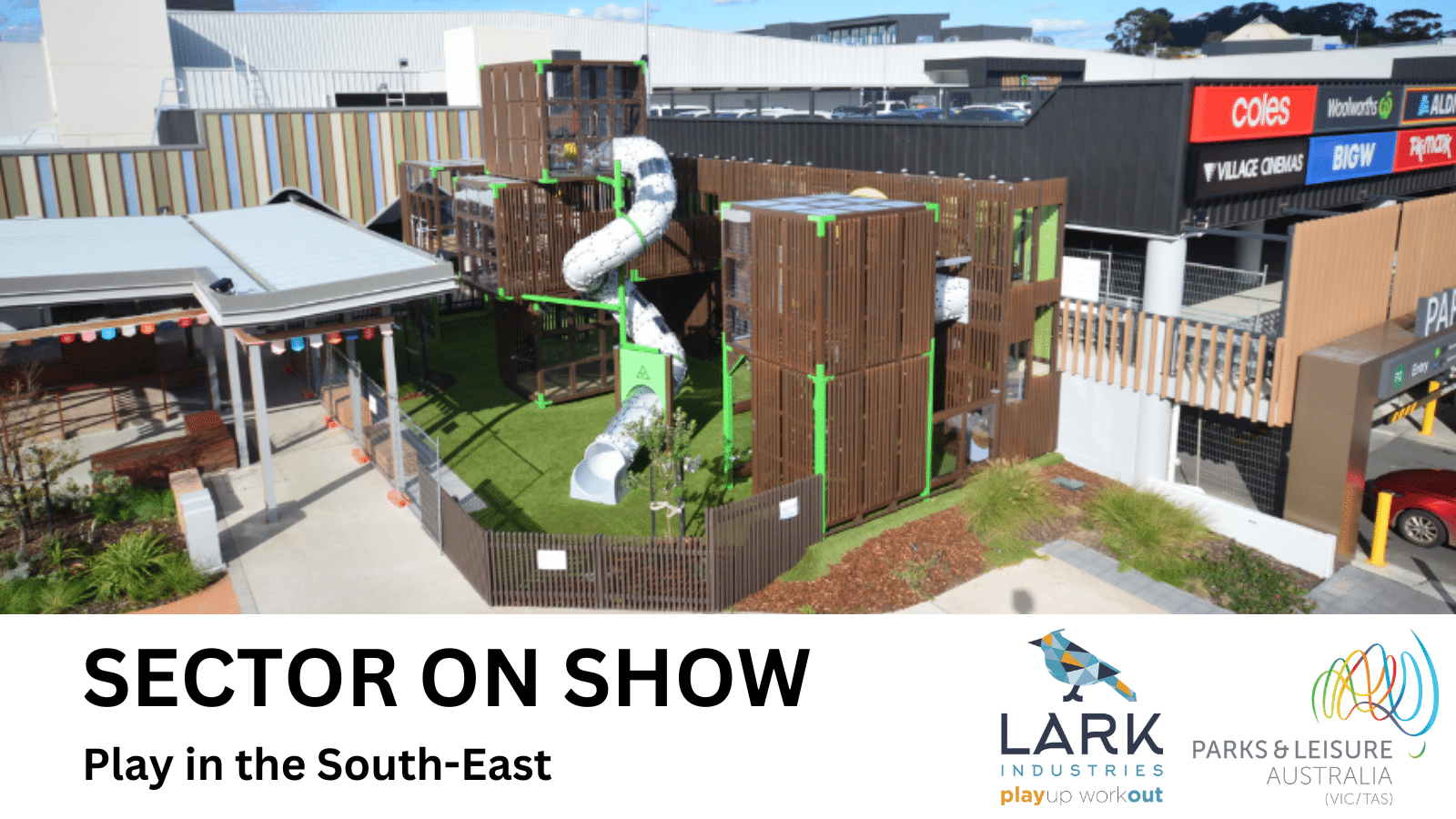 Join PLA Vic/Tas and event partners Lark Industries for our latest "Sector on Show" event where we tour and explore three new play spaces in Melbourne's South East: Karingal Hub Happy Camp (Frankston); Riverfield Estate (Clyde); and New Bloom Estate (Clyde North).
With a spotlight on the first stop of our tour; the Karingal Hub Happy Camp, attendees will get a behind the scenes understanding of:
– Contained play for reduced fall zone and area constraints.
– Use of timber in large scale bespoke design.
– Timber modularity and its sustainable and green footprint outcomes.
– Modern/architectural yet playful design.
We'll be joined by the architects, builders, council staff and equipment suppliers that made each location come to life – including Craig Tan Architects, Roberts Co, Urban Edge Landscape Architects, Lark Industries and City of Casey.
Agenda
9:15am
Arrival
9:30am – 10:30am
Karingal Hub Happy Camp
10:30am – 11:00am
Self drive to next site
11:00am – 11:45am
Riverfield Estate
11:45am – 12:00pm
Self drive to next site
12:00pm – 12:45pm
New Bloom Estate
1:00pm
Event close
Proudly sponsored by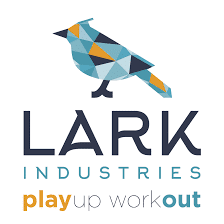 Lark Industries has been creating fun and functional outdoor recreation spaces for Australians of all ages since 2009. We are a family owned and operated Australian business and one of the leading suppliers of play and exercise equipment in Australia. Our vision is to create visually exciting outdoor spaces that inspire everyone in the community to move and play for life.
Karingal Hub Happy Camp is the result of a collaborative design approach between Lark Industries and their partner Lappset Group. The custom structures take inspiration from some of Lappset's core modular and proprietary ranges, including Finno and Cubic which have been developed and configured to create a new and exciting play solution, previously not attempted.
The design comprises three towers from the Cubic range, with varied accessibility and play engagement. Each cube tower provides accessibility to the main three storey centrepiece, with large slides providing an exciting descent. The second element has been coined the Vertical Maze and provides an immersive puzzle of ups, downs and sideways movements, offering a multitude of pathways, challenges and adventures. It takes inspiration from the favourite game Snakes and Ladders and ensures varied experiences for all ages.
Joining us on-site:
Craig Tan, Director – Craig Tan Architects
Michael Krodkiewski, Executive Design Manager – Roberts Co
Ryan Longford, National Sales Manager – Lark Industries
Location: 
197 Karingal Drive, Frankston
Riverfield Estate at Clyde, exemplifies the remarkable range of Lark Industries partner Lappset's ready-to-install offerings. This development showcases a diverse array of play equipment, including a multi-activity tower, a double swing, a carousel, and a rocker – all essential elements for creating a thriving and enjoyable playspace.
As the pièce de résistance, the landscape architect, Urban Edge, for the developer Brown Property Group, has chosen Lappset's most extensive off-the-shelf product: a multi-activity tower designed to accommodate individuals of all ages and abilities. This impressive tower features a substantial 4 meter high slide, along with lower options at 1 meter and 2 meters, making it accessible to the community.
The tower further incorporates various climbing elements, including balancing bridges and nets, leading to a spacious cubbyhouse-style tower with a fully enclosed design. At the top, there's a lookout vantage point offering a commanding view of the surroundings.
Notably, all additional items have been coordinated in a vibrant red colour scheme that aligns with the estate's colour palette.
Joining us on-site:
Kate Jarret, Senior Landscape Architect – Urban Edge
Ryan Longford, National Sales Manager – Lark Industries
Kathryn FitzGibbon, Senior Landscape Planner – City of Casey
Location: 
1895 Ballarto Road, Clyde
This vibrant and adventurous playspace is a collaboration with Landsite for Five Squared Property Group. The playground is a must-visit destination set within the verdant five-hectare park precinct in the new Bloom Estate, a flourishing Clyde North neighbourhood.
The two impressive towers, from our partner Spiel-Bau, provide ample opportunities to scale the structures in many varied ways, with the larger tower replicating the layout of opencast mining equipment.
The timber climbing and balancing track provides opportunities for children to fully engage in climbing and finding pathways over and through the logs. This develops and maintains their vestibular system – something that children who play in more regimented environments can miss out on.
A double swing set from Lark Industries partner Lappset ensures little ones won't miss out on all the fun.
Joining us on-site:
Ryan Longford, National Sales Manager – Lark Industries
Kathryn FitzGibbon, Senior Landscape Planner – City of Casey
Location: 
Thompsons Road, Clyde North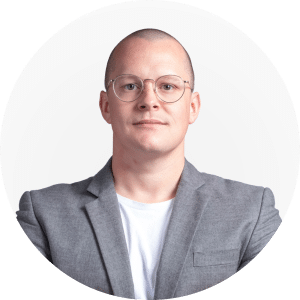 Dan Ferguson
Executive Officer, PLA Vic/Tas
Don't miss a rare chance to talk directly with the "people behind the places" who helped bring these great play spaces to life!​